Is it really almost 2023?! What even is TIME anymore?! It's been such a whirlwind year: I booked my first Victorian era period piece (pic above) and my first recurring role on television, purchased my first home in New York (my partner and I are so excited to move into our new condo in The Bronx!), I'll get to display my first Tony Honors in said new home…and on a personal level, 2022 was the first year I called myself an actor and inclusion advocate.
I've always referred to myself as an actor (at least since I started working professionally in the industry after college) but it's taken me a while to embrace the advocate identity. I've always thought of advocates as people who publicly support, promote, defend, and fight for the rights of others despite risks to themselves. Advocates often square off against "the powers that be" who do not like change and would much rather keep things exactly as they are. Working to challenge or upset that status quo in a public way sometimes results in blowback, which results in new or different barriers to action, which can also lead to personal and emotional exhaustion…you get the idea. I just didn't think that label applied to me. Then I learned that I had most likely lost a job opportunity because someone had called me "difficult."
I've heard that word used many times to instill fear in actors. Just keep your mouth shut or you'll be labeled difficult and you'll never work again. I hadn't really questioned it before. Turns out that being difficult can just mean asking people in positions of power too many questions that push back against how "things have always been done." I honestly wasn't mad about losing a job; it felt empowering to speak up. As a bonus, I learned a valuable lesson about the kinds of people I DON'T want to collaborate with in my field. And you know what? I'm absolutely still working.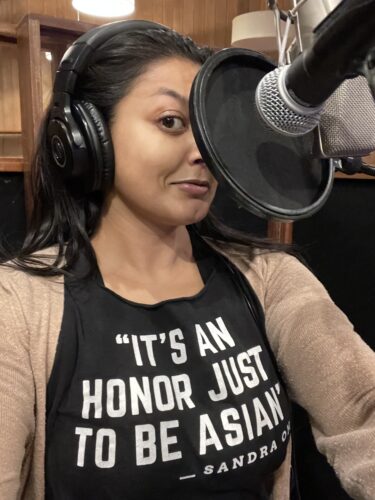 My passion for advocacy really crystallized this year, and I'm proud to loudly demand inclusion – in addition to representation, visibility, and authenticity – in my industry through two avenues:
I co-founded 1497, a 501(c)(3) nonprofit that supports and uplifts talent of South Asian descent to challenge their historical exclusion from and underrepresentation in the American film and television industry.
I'm on the Steering Committee of AAPAC (the Asian American Performers Action Coalition), a fiscally sponsored organization that expands the perception of Asian American performers in order to increase their access to and representation on New York City's stages.
More information on our work is below.
The holiday season is when I tend to donate to organizations doing The Good Work. As you conduct your own year-end giving (or if you'd just like to lower your tax burden a little!) please consider making a donation to 1497 and/or AAPAC. Every amount helps us continue to be of service to our communities.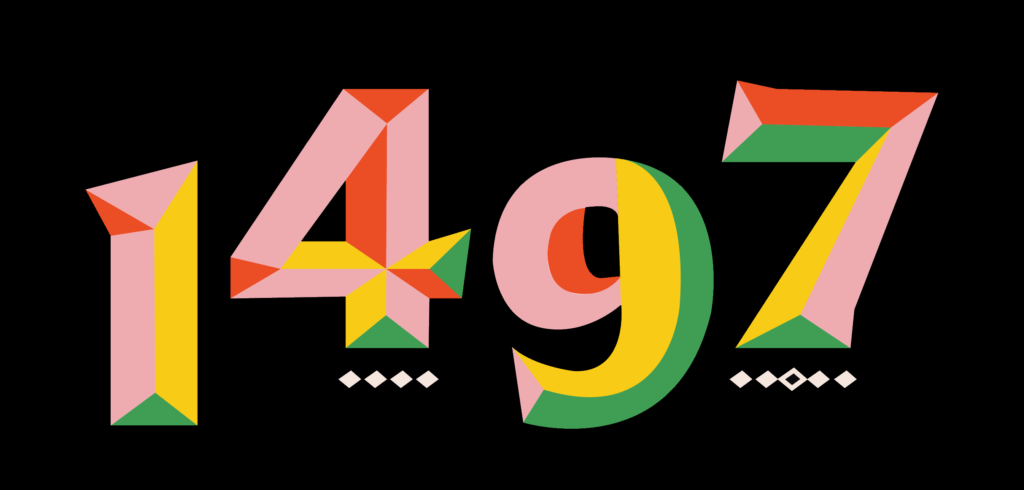 Early in the summer of 2020, when everyone was locked down and just learning how to zoom, my friends and colleagues Adeel Ahmed, Kamran Khan, and I wondered how the South Asian filmmaking community we loved and were part of could attain positions of power in our industry. We wondered how our community could be in charge of telling our own stories, not just the stories we were "supposed" to or "allowed" to tell, on a larger scale.
That's when 1497 was born. Our name signifies the last year that the area now known as South Asia was free from colonization. We're reclaiming our ancestry, our voices, and our visibility by supporting Brown talent, not just Brown stories.
We launched with applications for an annual Features Lab to help filmmakers interrogate and polish their screenplays while receiving career guidance and insights from acclaimed Mentors and influential industry guests, including Gurinder Chadha, Deepa Mehta, Nisha Ganatra, and Aneesh Chaganty, among many others. That first year we thought maybe we'd get 50 submissions; we received almost 400. Our community is hungry and ready for opportunities like this!
In 2023 we'll be expanding our programming, including hosting the Features Lab in a totally revamped format to better serve our Mentees' needs. Sign up for our newsletter and follow us on Instagram, Twitter, and Facebook to stay in the loop about our Big Plans.
Adeel, Kam, and I really believe in what we're building: 1497 has been self-financed up to this point. But we're ready to grow, and to do that we need outside support, financing, and sponsorships. We welcome any contribution you're in a position to make and thank you for believing in our mission!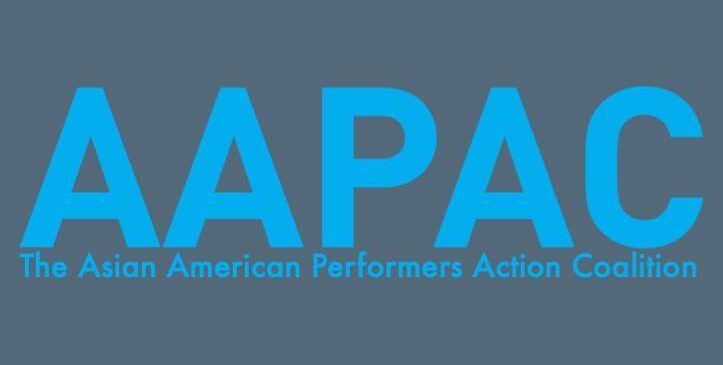 I wrote about the history of AAPAC in a previous post when I shared the exciting news that we'd received Tony Honors for Excellence in the Theatre for our advocacy work! In short, AAPAC was started by a group of Asian American theatre artists in the summer of 2011 to try to answer a question someone had posed on Facebook: "Where are all the Asian actors in mainstream New York theatre?"
Though the Asian theatre community was full of highly trained and skilled performers, it was rare to see one of them on stage in any capacity, let alone in a fully fleshed out three dimensional role. AAPAC decided to see if those feelings were all in their heads or a reality: they started collecting the data. The resulting Visibility Report is the ONLY publicly available annual report that covers employment statistics by race for actors, playwrights, composers, librettists, directors and designers for all of Broadway and the 18 largest non-profit theatre companies in New York City.
The Report has since grown to include an in-depth analysis of racial equity (or the lack thereof) in arts funding in New York City and stats for the racial makeup of power structures (Artistic Directors and Board Members of nonprofit theatres and Producers on Broadway) in New York City theatres.
I've been a big fan of AAPAC for many years, attending many of their community forums and assisting with data collection. Just over a year ago they invited me to join their all-volunteer Steering Committee, allowing me to be more involved in day-to-day decision-making. I love it!
All contributions help us hold up a mirror and demand visibility in New York City theatre. Thank you for your support!