It was me. I said it. Cuz I'm getting a TONY! *cue childlike squeals of joy*
(We interrupt the squealing to say that below this Tony news is information on ways to catch my work on Netflix and in person if you happen to be in Louisville, Kentucky. Just in case you're not into Awards stuff. That's totally okay. We can still be friends! Ok back to my new friend Tony.)

All right, technically AAPAC (The Asian American Performers Action Coalition), an organization I've volunteered with and am now on the Steering Committee of, is getting a 2022 Tony Honors for Excellence in the Theatre. It's super exciting!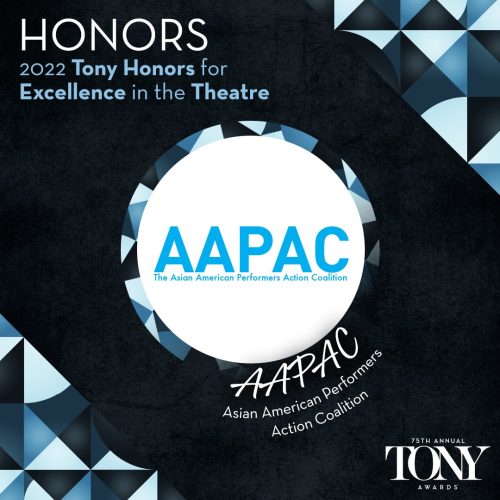 AAPAC was started by a group of Asian American performers who came together in the summer of 2011 after this question was posted on Facebook: "Where are all the Asian actors in mainstream New York theatre?" This question and the ensuing discussion led to organizing forums for the artistic community to discuss minority representation in New York theater and collecting statistics from past theater seasons to see whether the widespread feelings of invisibility in the Asian community were borne out by the numbers. Spoiler: they were.
Their annual Visibility Report is the only publicly available report that covers employment statistics by race for actors, playwrights, composers, librettists, directors and designers for all of Broadway and the 18 largest non-profit theatre companies in New York City. For the past 11 years, AAPAC has worked tirelessly to expand the perception of Asian American performers in order to increase their access to and representation on New York City's stages. I was thrilled to be asked to join their Steering Committee early last year after volunteering with data collection for a few years (and admiring their work for even longer).
It is an honor to be part of this organization, working alongside such incredible artist-activists for the promise of more just and expansive spaces in the American Theatre. How wonderful and humbling that our work advocating for visibility will now be honored in this very visible way! Pinch me. I alas won't be attending the Tony Awards ceremony itself, but I do get to join the rest of my team at a fancy cocktail party earlier in the week. Check my Facebook and Twitter for pics from the event – I'll also be sure to post our acceptance speech! Click the video below to meet AAPAC:
Congratulations to my Steering Committee comrades: Pun Bandhu, Cindy Cheung, Vichet Chum, Angel Desai, Christine Toy Johnson, Peter Kim, Julienne Hanzelka Kim, Kenneth Lee, Eileen Rivera Eusebio, and Nandita Shenoy. What a privilege to know you all
Also…apparently it's Vampire season?
By sheer coincidence, I have the privilege of being part of not just one but TWO projects about vampires. What?!
Vampire in the Garden
on Netflix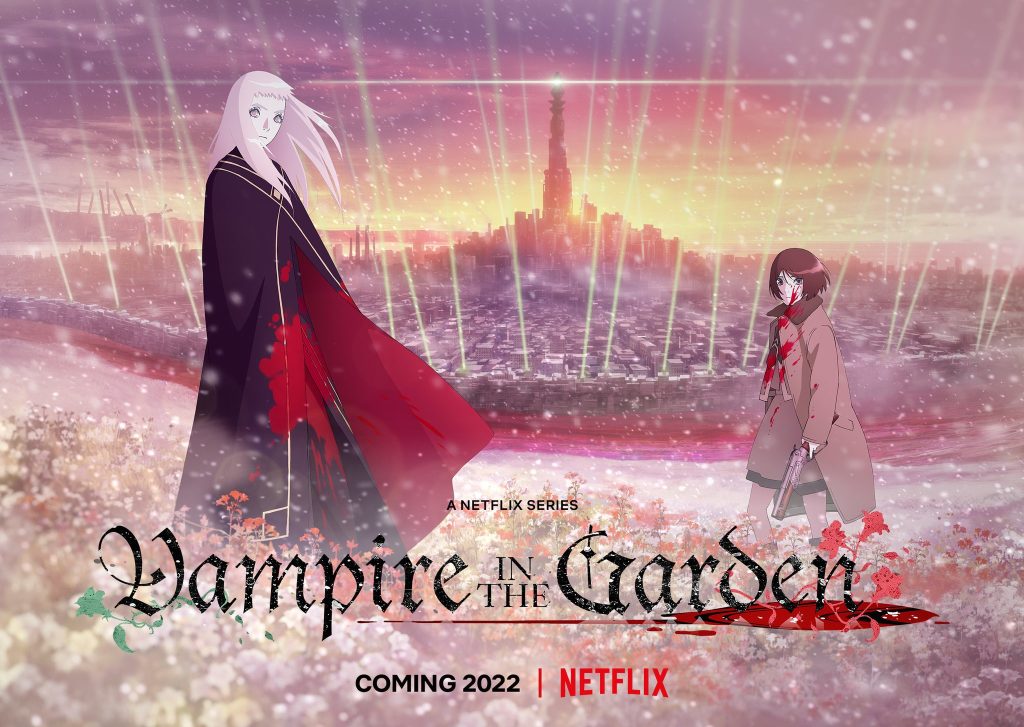 I'm thrilled to be part of the English dub cast for this gorgeous Netflix anime series. Thank you NYAV Post for bringing me on board!
Set in a world in which humans and vampires are mortal enemies vying for increasingly scarce resources, Vampire in the Garden follows Momo, a human girl, and Fine, a vampire queen, as they set out in search of something more than constant war and darkness. They've heard of a paradise where humans and vampires can coexist in peace.
I voice Nobara, the General of the human army and Momo's mother, two roles that are often in conflict. This was a really challenging dub to record (So. Much. Screaming), and I'm so grateful to my session directors, Michael Sinterniklaas, Stephanie Sheh, and Francesca Monet Calo, and our engineer wizard Austin Tyler, for their patience and guidance. Enjoy the series!
Dracula: a feminist revenge fantasy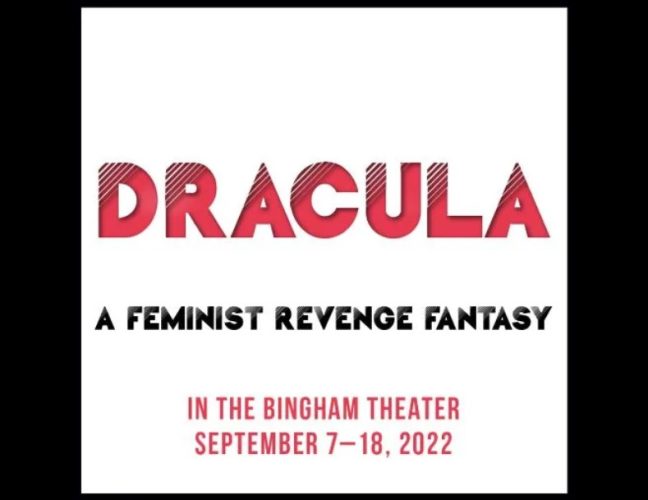 The cat's out of the bag: this August I'll be heading to Louisville, Kentucky to perform in Kate Hamill's Dracula (a feminist revenge fantasy) directed by Jennifer Pennington at Actors Theatre of Louisville!
I've wanted to work at ATL for many years, chiefly because of their commitment to producing new plays. I'm so excited to tackle the role of Mina Harker in this reimagined adaptation of one of my favorite novels. The script is SO smart! It shifts between humor and horror so organically and viewing the classic vampire novel through a feminist lens is really refreshing.
If you'll be in Louisville in September, please join us! Tickets go on sale to the public August 2 – I'll post again with more information (and rehearsal pics!) when I'm there.