Today is the first day of tech for my next show, Assembled Identity at HERE Arts Center. You know what that means – I'm wearing The Shirt ("Tech week: it's hell but it's the only path to glory"), the Dressing-Room-In-A-Box is ready to go (essentials: makeup, hair products, bourbon), and it's *almost* time to start baking (because unlike tech week, baking is reliable and predictable – science! – if you just follow the recipe).
This piece has been quite a (welcome!) challenge for me – it's my first foray into hybrid theatre (more on that below) AND my first time doing a two person show. I'm so lucky to get to work with this incredible group of artists and very excited about the issues we're tackling in our piece. Plus, it's pretty nifty to be part of HERE's 25th Anniversary season! I hope you'll be able to join us (ticket info is also below)! Write back and let me know what you've been up to – and if I'll be seeing you at the theatre <3
About the Show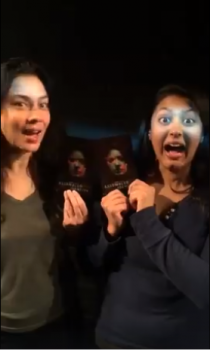 When twin sisters discover they are actually clones, a blood-tingling reality comes sharply into focus. Assembled Identity taps into our collective unease with a tech-dominant world, explores ethnic ambiguity, race, genetics, and eugenics, and delves into the science of identity formation and who has the authority to define it.
I play one of said twin sisters…and SEVERAL of the clones. 6 characters, 4 languages, 3 accents!
Projection Design: David Bengali
Sound Design: Drew Weinstein
Lighting Design: Christina Tang
Costume Design: Normandy Sherwood
Choreography: Alexandra Beller
Stage Manager: Kendall Allen
Assistant Director: Hilarie Spangler
Rehearsal Assistant: Sami Pyne
Ticket Info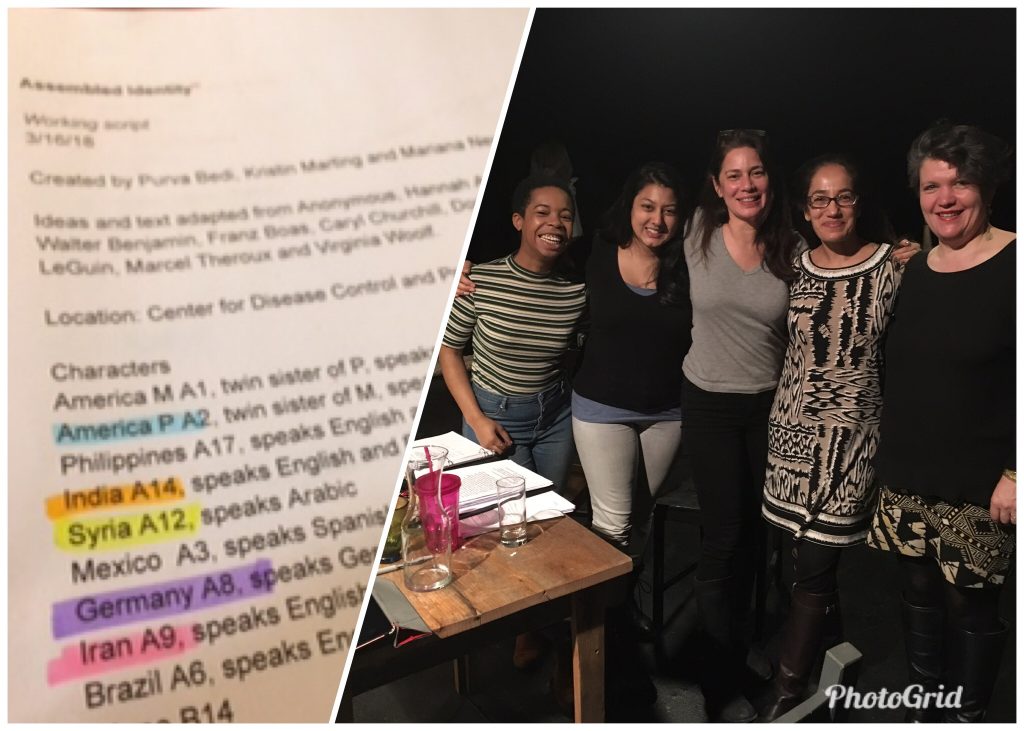 Previews: April 24-26
Shows: April 27-May 19
(Tues.-Sat. at 7pm)
Run time: 60 minutes
We have limited space, so please reserve your seat(s) soon! There are THREE ticketing options:
1) Click HERE to reserve $25 General Admission or $45 Premium Reserved
2) Become a Progenitor X by organizing a group of 10 friends to come to the show together. YOU get a FREE ticket and one-of-a-kind clone pin, your friends each get $20 tickets, and y'all get a free wine or beer to enjoy during the show AND a post-show conversation with the director or performers!
3) It's okay if you don't have 10 friends – how about 5?! Become a Progenitor Y by organizing a group of 5 friends for $22 tickets.
To participate in option 2 or 3, email Richard at tickets@here.org. He will share a promo code for your group, and everyone can pay individually. Easy peasy!
What is Hybrid Theatre?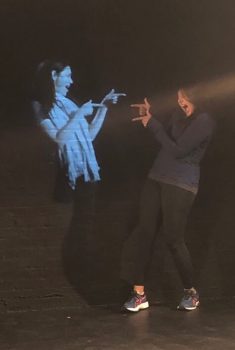 I asked myself the same thing! Hybrid theatre is essentially a type of performance piece that combines elements of multiple artistic genres or disciplines. In order to tell the story, the piece requires ALL components in collaboration; remove one and clarity is lost.
Assembled Identity uses original and found text, theatrical movement, live cinematography, contemporary music, and lighting, sound, and projection design. It's a lot of simultaneous moving parts, and I'm grateful to have Kristin Marting as a director to help me navigate this new world – hybrid theatre is her THING, and she's damn good at it!