Save the date: if you tune in to NBC's "Law & Order: SVU" on Thursday, January 7, at 9pm ET…you might see a familiar face! Plus, I got to act opposite a friend, the very talented Bhavesh Patel. How did we get here?
Back in 2017, I had a conversation with my agents about how frustrated I was pursuing film and television work. I literally had a resume full of roles like "meek wife," "nurse," "secretary," "assistant," "secretary's assistant" – you get the idea. I'd had a handful of callbacks for meatier roles over the years, but they always went in a different direction. It was creatively unfullfilling and I didn't know how to climb out of the rut. I needed something to change.
I am forever grateful that Jim and Lauren (some of the best agents and humans in the biz in my very biased opinion) didn't laugh me out of their office, that we instead came up with a plan for me to turn all my energies towards theatre. I did agree to continue auditioning for film and TV, but only when the role was of interest. It would be a grand experiment, potentially a big career risk. But you know what? I've worked consistently in theatre ever since, while also only going out for screen roles that spoke to me. And I have been a thousand times happier as a result.
Cut to 2020: I started this year with a trip to Europe and the excitement of having work lined up through September (THREE new plays back to back!) And then…well you know what happened. It's anyone's guess when live theatre will be back (please oh please let it be soon), so as soon as NYC got its COVID numbers in check and screen productions started up again this past September, I called my agents. "Hey team…remember when I said I was done with film and TV? I take it back. Let's just get me a job! Any job. I will swallow my pride and play a dead body at this point." Maybe I wasn't actually that dramatic, but that's 100% how it felt.
When I stopped pursuing screen roles my partner Eric opined that the only downside was perhaps I'd never have that New York actor rite of passage by being on "Law & Order." It does feel a bit like serendipity that my first television job since before the pandemic allowed me to cross that item off my actor bucket list. It was also incredible to be on set in the time of COVID – the amount of people, time, and money going towards protocols to keep the cast and crew safe is astonishing. I am simultaneously so grateful to have had the opportunity to work as an actor this year when so many of my fellow thespians are out of work or underpaid, and also so, SO ready to step into a theatre again and tell a story that I can put my whole soul into.
I am VERY ready to say good riddance to 2020, even as I acknowledge that quarantine did bring moments of joy and fulfillment. Besides this NY Actor Rite of Passage (have I said that enough yet?) I also co-founded 1497, joined CODA (Coalition of Dubbing Actors), got involved with podcasts as a participant (more on this below!) became more active in social and racial justice causes, and learned how to bake bread, which means I hit quarantine bingo, right? Happy New Year, y'all. I hope to see you in 2021!
I'm a Podcaster Now?
1) "The Collective Perspective"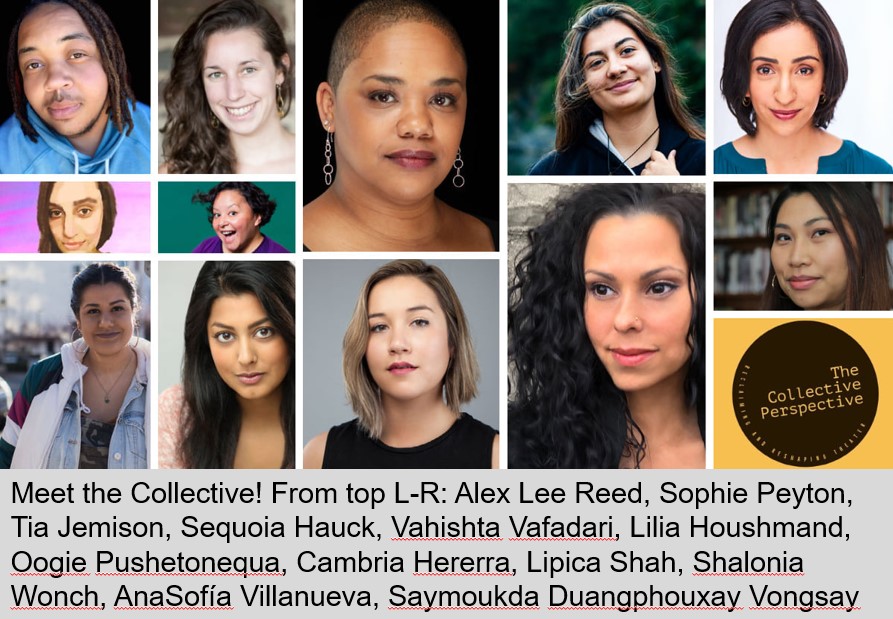 I'm honored to be in the co-host cohort for the new podcast "The Collective Perspective: Reclaiming and Reshaping Theater" with this group of theater-makers slash artist-activists!
I've been having many debates and discussions (primarily with myself, ahem) about what the American Theatre should and could look like post-pandemic, and I'm excited to dive into some of those convos with these incredible folx. Give our page a like (@TCPtheaterpodcast on FB/IG) and stay tuned- our first episode drops January 8, 2021!
2) Interviewed on "Positive Creativity Podcast"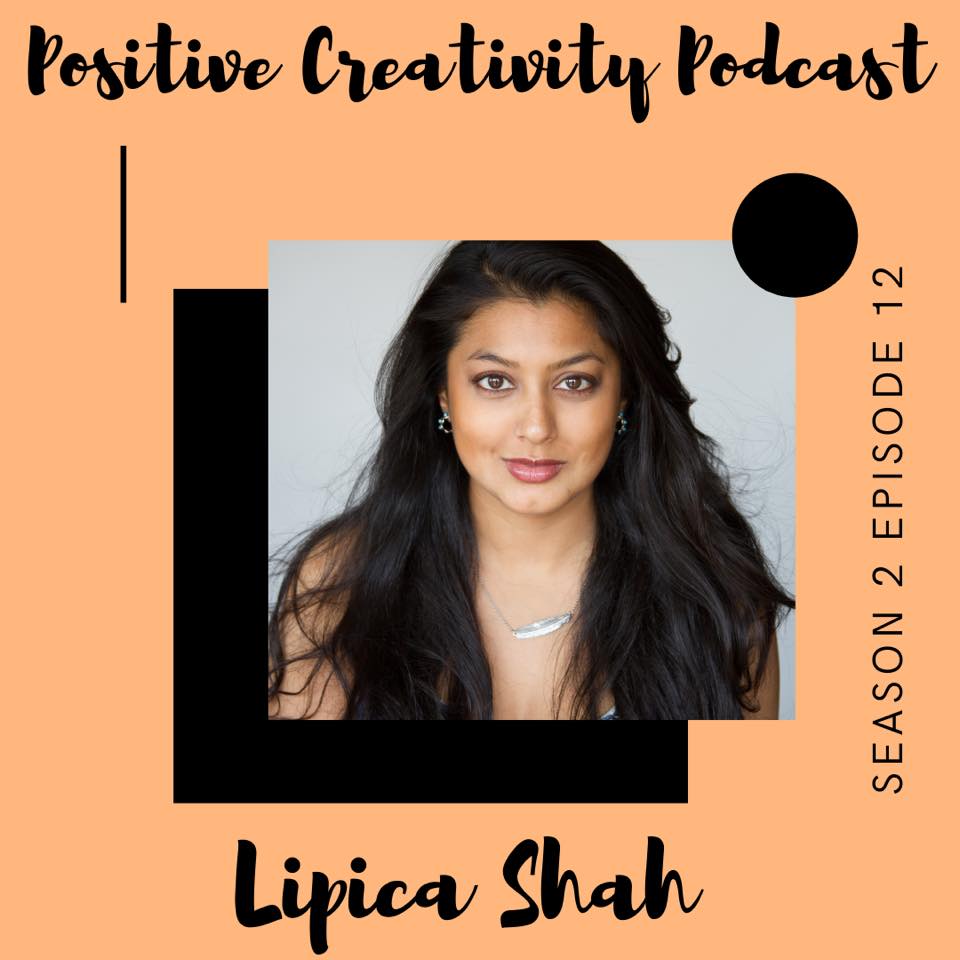 Thank you Elyssa Nicole Trust and Lauren Schaffel for having me on "Positive Creativity Podcast" and for being game to dive into some challenging issues with me! We chatted back in September (though the episdode dropped in early December) and I can confirm that all the words I said back then are still applicable today.
We discussed my journey to becoming an actor (shout outs to my High School Theatre Arts teacher Mark Megill and Rising Circle Theater Collective), the important work of AAPAC (Asian American Performers Action Coalition), and my own desire to become an advocate, which led to the formation of 1497. Listen now wherever you get your podcasts or HERE!