After 18 very long months, I am beyond thrilled to finally return to LIVE THEATRE! *insert happy dance, complete with squeals of joy* I'm joining the company of the new play Animate, being produced by Mixed Blood Theatre Company (my home away from home) in partnership with the Como Park Zoo and Conservatory.
On the heels of Labor Day, I feel incredibly grateful to have been given the gift of being able to return to work. This gift is extra special because it is being directed by my friend and mentor Jack Reuler in the final directing project of his 46-year tenure at Mixed Blood. He's retiring next year, and I don't know what he's going to do with all his free time (hopefully get some well-deserved rest!) but I know the theatre world won't be the same without his vision, creativity, and commitment to use theatre "to disrupt injustices, advance equity, and build community," as Mixed Blood's mission avows.
Take Animate, for example. Jack collaborated with playwright Ken LaZebnik to create this eight scene roving theatrical experience that explores the ethics of zoos, the morality of philanthropy, the conflicting priorities of animal rights, and how race permeates and challenges it all. AND it will take place on the grounds of the Como Park Zoo and Conservatory in Saint Paul, an environmental installation that won't let audience members ignore the issues because they'll be surrounded by the consequences. Also it features a real helicopter landing, the zoo animals just may steal the show, and did I mention I'll be spending the show hanging out with giraffes?! I truly could not have asked for a better first-show-back adventure!
Are you near the Twin Cities? Join us!
Show Dates: September 16-26, 2021 at 630pm
Location: Como Park Zoo and Conservatory, 1225 Estabrook Drive, Saint Paul, MN
Tickets: FREE! Reserve your spot HERE
More Information: check out Mixed Blood's website, which has a full cast and crew list, COVID safety protocols, and more.
Rehearsals start this afternoon and I am GIDDY with anticipation. Plus shout out to our Production Manager Jay, who snuck this delightful giraffe figurine into my apartment when they were helping me unload groceries <3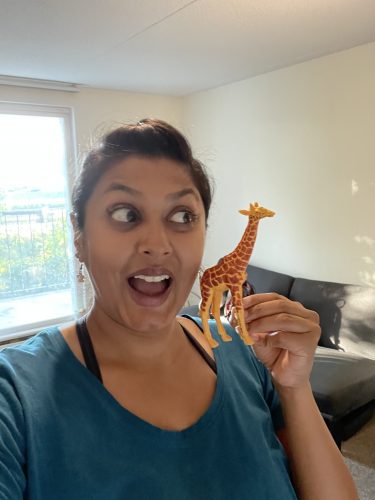 I've named her Alice (come see the show to find out why) and I love her so much! Can't wait to bring her to the zoo 🙂 I'll definitely be sharing behind-the-scenes pictures, videos, and stories on social media, so keep an eye on Facebook and Twitter. See you at the zoo!
Bonus 1: Semantic Satiation
So…I wrote a thing. And performed it. And Luna Stage presented it as part of their "Vaccine Monologues" project. It was my first time writing and solo performing and I. Was. Terrified. (Also maybe a little excited!) Many thanks to Ari Laura Kreith for posing this challenge, AnaSofía Villanueva for directorial guidance and support, and Eric Branting for being game to let me share our story in this way. Check out the other "Vaccine Monologues"
HERE
!
Bonus 2: Isolated Incidents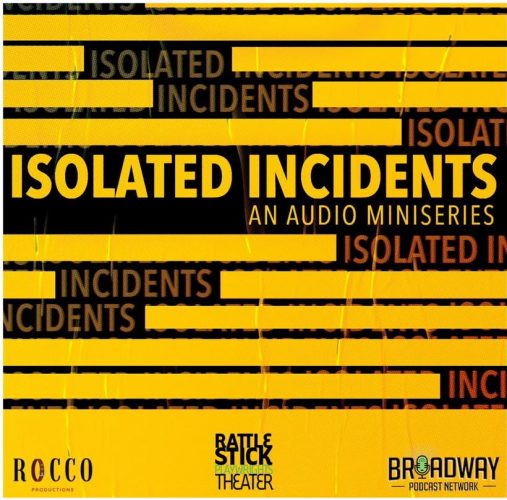 I was thrilled to be a part of this audio miniseries produced by
Rattlestick Playwrights Theater
and
Broadway Podcast Network
! It follows five essential workers and their families as they grapple with anxiety and the need for honesty – and how race impacts every interaction and decision they make. I'm in episodes 3 and 5, but the entire series is beautiful, heartbreaking, and very relevant to our current times. Listen
HERE
!
Bonus 3: The Last Dog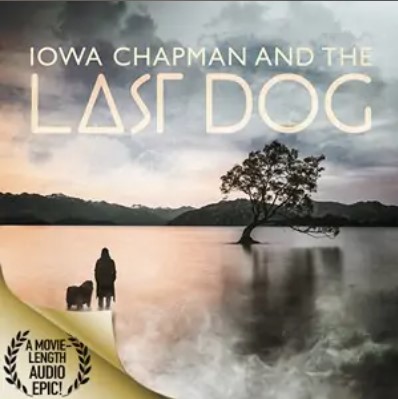 I had such a great time working with
Gen-Z Media
again, this time on their first feature-length audio epic! It's about a girl named Iowa who lives in an apocalyptic future, where climate change and overconsumption have made the planet a very different place, one where animals don't exist. But then Iowa is rescued by…a dog. Perhaps the last remaining dog. And she realizes she has a responsibility to keep it safe. Somehow. I voice Iowa's Aunt Callie, who's on a mission of her own. Listen
HERE
!
Bonus 4: A Video Game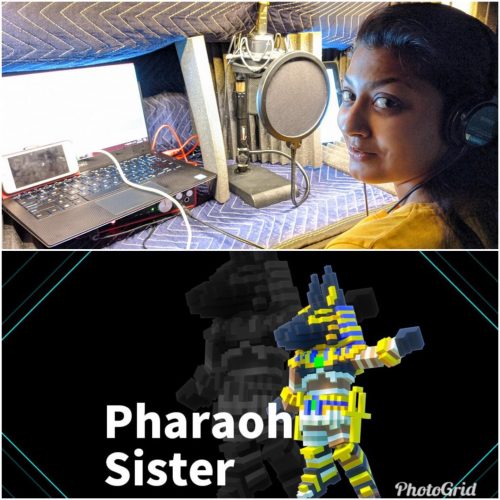 This was a fun one – I voiced the characters Pharaoh Sister and Nefer for the video game
Earth Defense Force: World Brothers
! Thank you
NYAV Post
for inviting me to channel my inner ancient Egyptian goddess. It was a delightful remote escape during lockdown. If you're into video games, you can hear me serving regal attitude on Nintendo Switch, Playstation 4, and Steam!