I hope you and yours are healthy, safe, and managing to find moments of light during this crazy time. It has been 161 days since I started self-quarantining with my partner, Eric, and our cat, Nikita, in our small East Harlem apartment. 161 days ago, I lost a large piece of my identity when my industry shut down. I became unemployed like so many other Americans, with no idea of when I may go back to work in my chosen field. Between that and battling COVID-19*, I have found it incredibly difficult to find and nurture the creative side of my soul; I've felt completely unmotivated.
It took a while to find some semblance of routine amidst all this chaos, and even longer to figure out how to cope with all the unknowns. I'm still figuring things out, even though I find myself somehow busier now than I was pre-pandemic! I've co-founded 1497 (a South Asian talent incubator); chopped off a lot of hair (donating 10 inches to Children With Hair Loss); become an off-site logistics coordinator for Mic Bikes NYC, an audio group supporting BLM protests; increased my National Volunteer Partner hours with Girl Scouts of the USA; backpacked the Presidential Traverse over 5 days (the most challenging trail I've ever completed); and remembered why I love working in theatre. In case you can't read the photo above, I love theatre because it builds bridges, inspires hard conversations, and fosters community. I miss live theatre fiercely, but I've been trying to embrace the ways I can still engage with that #theatremagic in other, safely socially distant ways.
Read on for more information about some recent projects (the short play Guru of Touch, streaming now at the Edinburgh Fringe Festival; the English dub of the Japanese anime series Great Pretender streaming now on Netflix; the "Crossing Borders" reading series produced by A4 and American Dream Redux), and stay tuned to Facebook, Twitter, and my website to hear more about some upcoming projects with Saint Paul's Theater Mu and Hoboken's Mile Square Theatre.
*PS: COVID-19: do not recommend. Ask me anything. Wear a mask.
Guru of Touch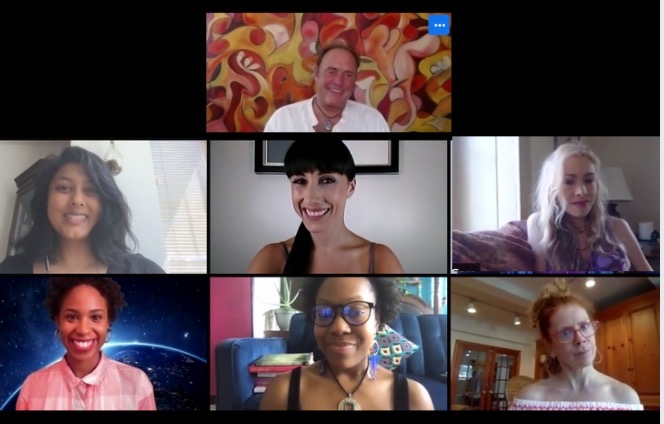 Do you really have to touch, to touch? That's the question posed by this short play. When the pandemic strikes, a healer noted for his ability to cure people by "laying on of hands" moves an event to Zoom to see if distance healing might work.
Our piece is streaming for free at the first-ever virtual Edinburgh Fringe Festival at online@TheSpaceUK until August 30!
Written by Jenny Lyn Bader
Directed by Erin Mee
Featuring Juliette Bennett, Mariana Cardenas, Lynnette R. Freeman, Kara Green, James Kiberd, Lipica Shah, and Amy Stiller
Great Pretender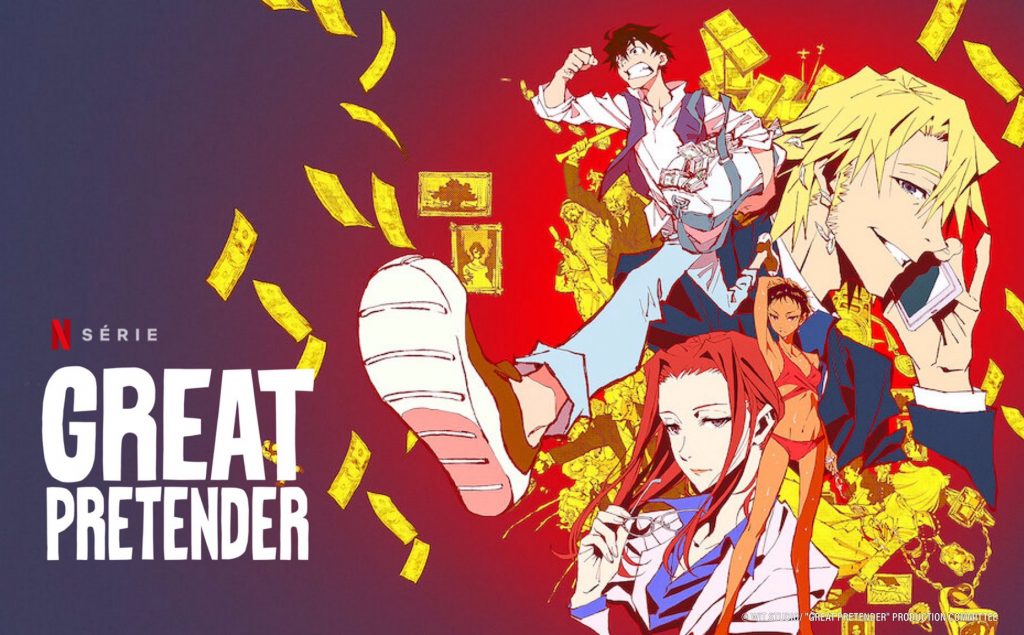 Huge thanks to NYAV Post (one of my voiceover/dub homes) and Dub Directors Michael Sinterniklaas, Kyle McCarley, and Michael Schneider for casting me in the English dub of this new Japanese anime series, streaming now on Netflix!
This crime comedy follows "Japan's greatest swindler," Makoto Edamura, who discovers he may not be all that great when he tries to con Laurent Thierry, a real world-class crook.
I've got a 3-episode arc when the gang goes to Singapore (episodes 8-10) playing the complicated Isabel. It was such a blast to record her emotional highs and lows and test out my new home voiceover booth!
Crossing Borders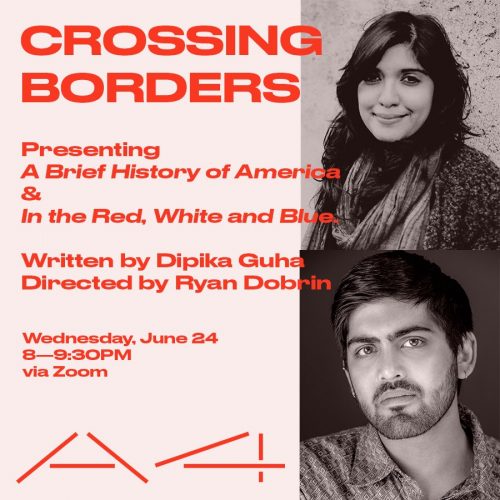 Back in June, I was delighted to participate in a live presentation of two new short plays as part of the "Crossing Borders" reading series. Produced by the Asian American Arts Alliance and American Dream Redux, this series showcased and celebrated the work of Asian immigrant playwrights for Immigrant Heritage Month.
Watch our recorded performances HERE.
Written by Dipika Guha
Directed by Ryan Dobrin
Featuring Purva Bedi, Joél Pérez, Lipica Shah
Bonus 1: Meet 1497!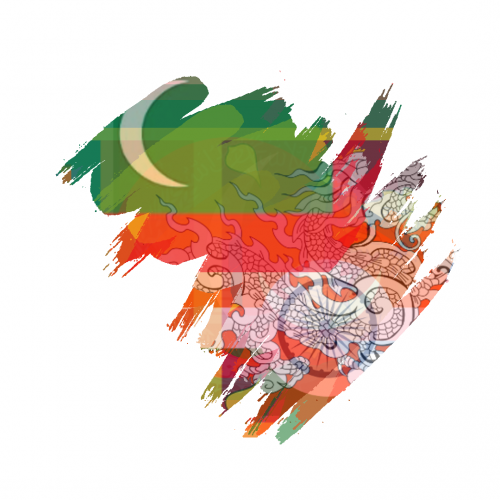 In early July, I launched a new initiative,
1497
, alongside my friends and co-founders, Adeel Ahmed and Kamran Khan, to make industry change happen. Our mission is to support and uplift talent of South Asian descent to challenge their underrepresentation in the American film and television industry. 1497 is the year before western colonization began in the area now known as South Asia, and it symbolizes our desire to reclaim our collective ancestry and power.
The Hollywood Reporter
covered the launch of our first program, the 1497 Writers Lab, and
Deadline
covered the announcement of our Writers Lab Finalists. We're now in the process of working with our Selection Committee to narrow down the Finalists to the 3 Mentees who will move through our holistic Lab – stay tuned!
Bonus 2: An Artist Chat!
Thank you Tim Errickson and
Boomerang Theatre Company
for supporting my first foray into writing (a musical)! Extra thank you for inviting me and my collaborators, Jessie and Jared Field, to this
#ArtistChat
about our process, our piece, and our recent, difficult discussions about what kind of artists we want to be in today's world. In this interview, we talk frankly about the questions we're asking about our intentions, actions, power, and privilege as storytellers. We're still figuring out the answers.